BLACKBOX DVR Blow F480 Car Video Recorder + Rearview Camera, Full HD 1080p, Large 2.4 '' Display, 140 ° Wide Angle, Motion Sensor, G-Sensor
BLACKBOX DVR Blow F480 Car Video Recorder + Rearview Camera, Full HD 1080p, Large 2.4 '' Display, 140 ° Wide Angle, Motion Sensor, G-Sensor
Outstanding resolution of the front and rear cameras
Car owners often fear that their steel hobby will hurt anyone in the parking lot, or that they may become the target of an unprincipled one. The BLOW F480, 2.4 " LCD with 140 ° viewing angle , captures and saves front and rear camera shots at full Full HD (1080p) resolution at one time and provides accurate capture of traffic signs, vehicle license plates, driver's faces, or Keeping track of the events on the road both day and night without loss of video quality despite poor lighting conditions, so that even the darkness will not prevent you from documenting an accident.
Thanks to the F480 car camera, you will not miss any details and have enough evidence in the event of a loss event to present to the police or insurance company. Car camera has built-in a microphone and speaker .
Product details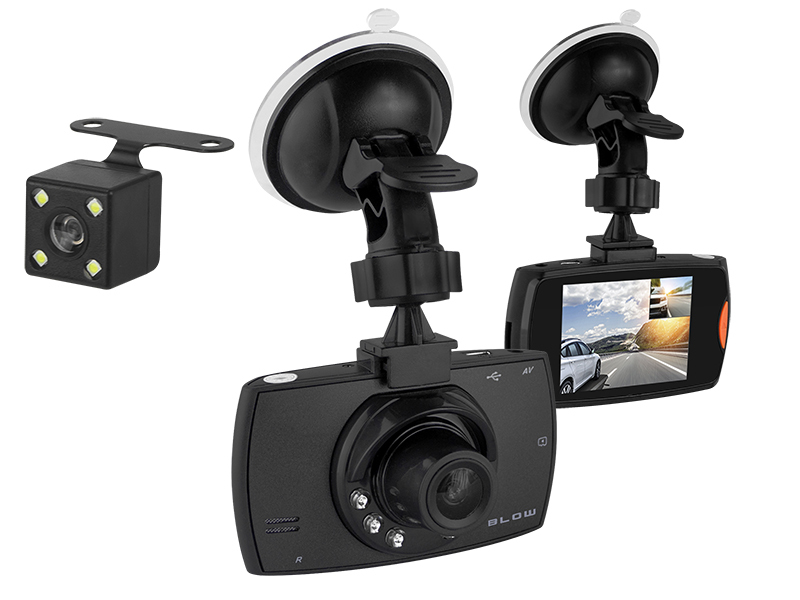 Motion sensor, Cycle recording and G sensor
A Motion Detector is also built in , where it starts recording when the car starts moving, so it can detect and record any movement within the camera frame even during your absence.
Thanks to loop recording , driving recording never stops because the oldest records are automatically replaced with new ones. The camera captures images, videos continuously, without having to manually delete the contents of the inserted SD memory card.
The camera also has a sensitive G-sensor that captures any sudden change in motion and consequently saves the captured sequence of images. Sensor G ensures that the accident logs are automatically locked.
Thanks to its small handy size, the F480 does not limit the driver's field of view. The camera is easily attached to the front and rear windows of your vehicle and makes it easy to use the device every day. The car camera is powered by a 12V car battery connection.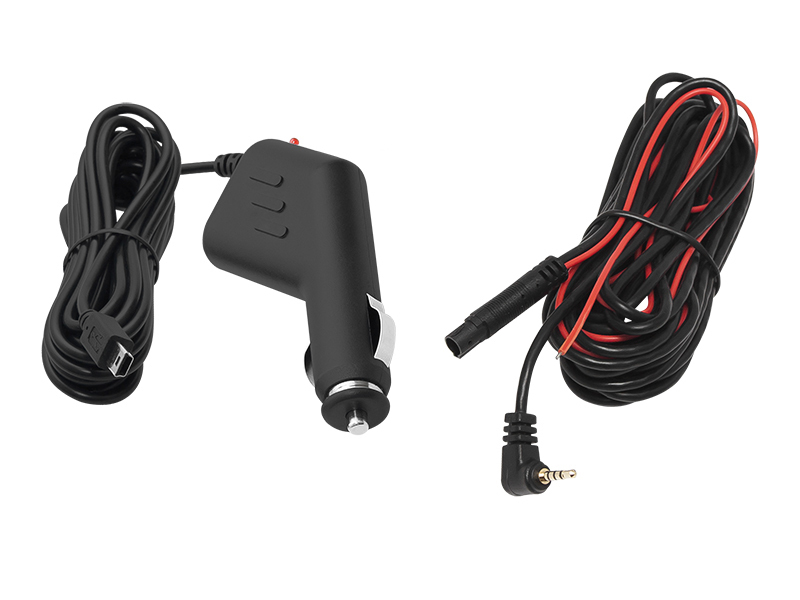 Technical specifications
Display: 2.4 '' LCD

Video resolution: Full HD 1920x1080 (30fps)

View angle: 140

°

Capture and store front and rear camera shots at once

Motion detection

Loop recording

G sensor

MicroSD do 64GB

Built-in speaker and microphone

Display date and time

Power supply via 12V connection to car battery
Warranty: 12 months