Samsung Galaxy S20
Product details
Samsung Galaxy S20
157 mm (6.2``) curtain

8K videos

5G technology for fast transfer

Knox platform for extreme security

Huge memory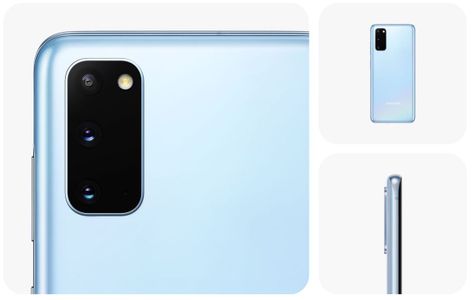 ---
Catch all the details
An exceptional mobile phone will change the way you create your photos and videos. The rear camera has an incredible 64 MP resolution to get you in the details. It boasts a 3x hybrid optical zoom . It's powered by a revolutionary stacked lens and a high-resolution image sensor. In addition, use up to 30x super-resolution zoom and get up close.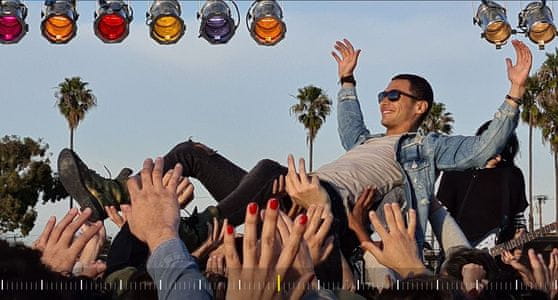 ---
Great photos in all conditions
Samsung is aware that shooting conditions are not always the best. That's why the extraordinary camera was equipped with a larger image sensor , which, with the help of artificial intelligence, makes it possible to switch to night mode . Even in low light you can take more photos and then combine them into stunning shots with less blur and distractions. You can shoot night scenes like daylight.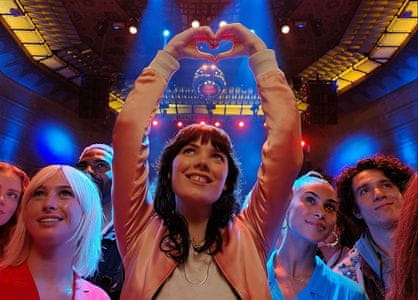 ---
Superb video resolution
The way you create your photos and videos will certainly be transformed by an 8K video image that delivers outstanding resolution. You can capture all the important moments in incredible sharpness. 8K video will turn each thumbnail into a sharp photo that you can crop to create a photo right from the video.
---
Creative creation of different content
In addition to many features, the Samsung phone also comes with a Single Snapshot feature that lets you create multiple shots at once. Superb artificial intelligence lets you shoot for up to 10 seconds, creating content of various shapes.
The movement of the camera will be controlled by a larger image sensor and stabilizer . They prevent blurry and unstable recording and create flawless shots.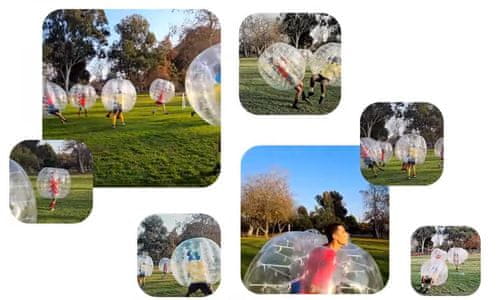 ---
Outstanding download speed
The Samsung Galaxy mobile phone comes with a built-in 5G modem that will make downloading and downloading your favorite content extremely fast. You will be able to download your favorite Netflix series or movie in no time.
Note: Currently only available for 4G / LTE and earlier versions of networks. Connection with 5G will be possible after implementation of 5G software and network infrastructure.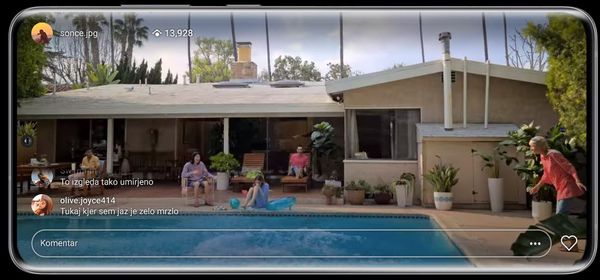 ---
Huge space
All-day use will be provided by a powerful 4000 mAh battery . It will adapt its operation to your mobile habits, saving energy. It provides super fast charging and fast wireless charging . At the same time it offers ample storage where you can store all your videos and photos. It has 128GB memory .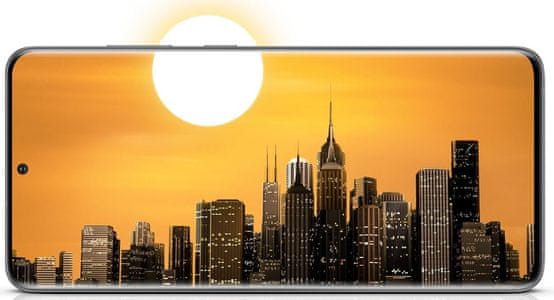 ---
Safe use
In addition to its outstanding performance, the Samsung Galaxy also delivers exceptional security. It is equipped with a secure processor that will protect your PIN codes, patterns and private passwords. It is integrated with the Knox platform and is included in every part of the phone, from hardware to software. This will always keep your information carefully secured and hidden .
Thanks to IP68 protection, it will also withstand 1.5 meters of water for up to 30 minutes.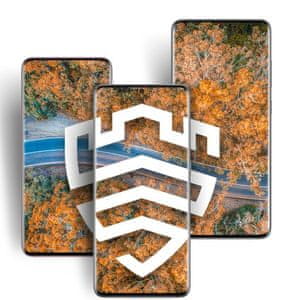 ---
Technical details
Screen size

157 mm (6,2'')

The screen

infinite O screen

Glass

Gorilla Glass 6

RAM

8 GB

Internal memory

128 GB

Refresh rate

60 Hz

Camera

main: 12 MP (ultra wide camera) + 12 MP (wide angle camera) + 64 MP (telephoto camera);

front: 10 MP

Camera Features

HDR, photo and video bokeh, extremely slow motion, 4K UHD conversion on front and main camera, HDR10 + recording, augmented reality drawings, 3D reader, fast measurement

Video resolution

8K

Battery capacity

4000 mAh

Functions

fingerprint reader, face recognition
Warranty: 1 year